photo: Stephan Zahn
For more than five years I share a special relationship with "Pony Mädchen". For Pony Mädchen, I already hit the runway and my first outfit from Pony Label was given to me by a good friend from the US. The second-last Pony Mädchen shooting was one of the best that I've ever seen and, of course, I could not miss the recent live presentation of their new collection at Frannz Club, of which my Burlesque "family" was great part.
And just like the last time, it was not only Valena, the designer, that presented her fashion, but there were many side acts illustrating her great fashion ideas, and even a guest appearance of TV host and book author Enie van de Meiklokjes, who also had a collaboration with the label by creating her personal dress. The swinging sound of the Sweet Sugar swing trio matched perfectly. All in all, it was an amazing show with many great impressions and conversations. If you want to ask me now, how I find Valena's current collection, I would avoid an answer and say that I always like everything of hers. However, one of my resolutions for this year still is: No more beating around the bush. I really love Valena and I have more than five dresses from her collections and couldn't figure out what else I could buy, because I found everything just beautiful. This time, I especially liked some dresses, especially for their cutting and their materials. However, what I really find amazing is that a designer finally looked beyond size zero and does fashion for every woman, even the curvy ones – I like curves!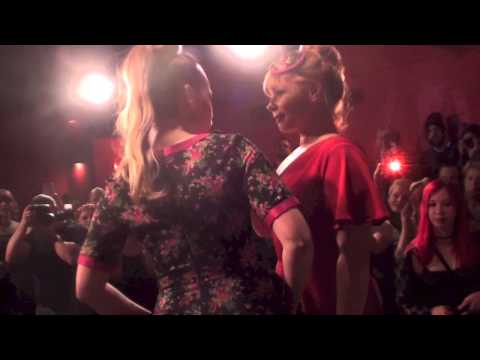 But, however. I think that Valena Fürstenberg will still make great feminine dresses in the future of which a whole collection wants to find its way into my closet. Of course, you should get your own impression of the new collection on her Website and if you like a dress, quickly get it!