Burlesque…some people might know this word for only a short time, maybe not its meaning, some don't even know the word itself. This kind of art, however, has an old and impressive history, enriched by countless stories from a crazy time such as today. I think, every span of time has its own fascinating craziness and wonderfulness. I can't even tell you how often I was asked about what Burlesque really is… and why I live it so much. If I was a filmmaker I would have answered these questions just like Leslie Zemeckis in her incredible documentary about the history that lies behind the big name of the past Burlesque world. And by this, I don't mean the neo-Burlesque movement around Dita von Teese, but names from the principal times of Burlesque in America, names like Dixie Evans, Tempest Storm, Carmela, Terry Mixon, Mike Lanucci, Mimi Reed, Sherry Britton, Sunny Dare, Beverly Anderson, Lee Stuart, Blaze Starr and many many more…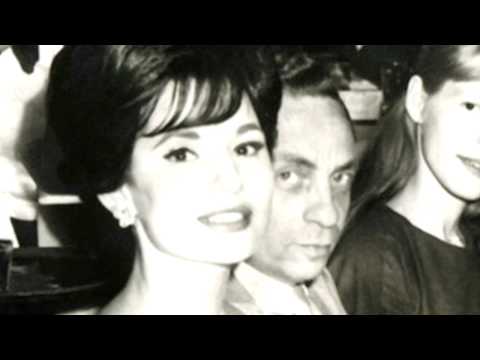 Each of them tells little, charming, tragic and especially moving stories from their past as celebrated Burlesque Stars. Each of them could enjoy their memories of the golden times of Burlesque and no one really regrets the time, even though not all of the stories contain a happy ending. Leslie Zemeckis manages to create an authentic image of the atmosphere in the backstage area, before the show starts, by involving time witnesses and documentary pictures from the time when pasties were invented. Girl fights, nervousness, the fear of failing and much more give you goosebumps and adrenaline at the same time and the feeling of the applause is simply indescribable. Many of the women shown in this move already died before the documentary was pressed on dvd… Despite that, I think I saw the sparkling in their eyes, even though their bodies might not have been able to ignore the years that passed…the fire burned until the end.
Leslie Zemeckis Motivation was a small Burlesque show that inspired her so much that she wanted to go "back to the roots" and see what happened to the stars from the old days. After all, it was a party of the American history that has never been analyzed and reviewed. Before all of those who were part of that history leave our world, they were truly made unforgettable and immortal…. For us, and for all of those that find a home in his kind of art, to all of those who find joy, enthusiasm and adrenaline in it. This film truly is a MUST for every dvd collection… believe me!